Hello everyone!
It's been a while now since I've given any updates. Actually, I am in the U.S. for the summer, visiting my boyfriend. The first weeks were very busy as he was off and we tried to enjoy that time together as much as possible. Now, he's starting to work so I will have a bit more time to update my blog and so on.
So far, the spring is very nice! the weather is unbelievable and I've enjoyed the countryside a good bit. I did also make a lolita purchase not too long ago that I wish to share with you.
After thinking about it a lot, I decided to get a parasol. I did find a used one on egl sales so I snagged it up for a good price. Although, there was a specific model by AATP (alice and the pirates) that I always wanted. Since brands release their stuff in time for spring, it was just put up for sale on their site. Sadly, I thought I missed it and that it was sold out, but it turns out it wasn't! So, I know proudly own the Rococo parasol in off-white
picture of me with it, just after opening the box. (excuse the weird face)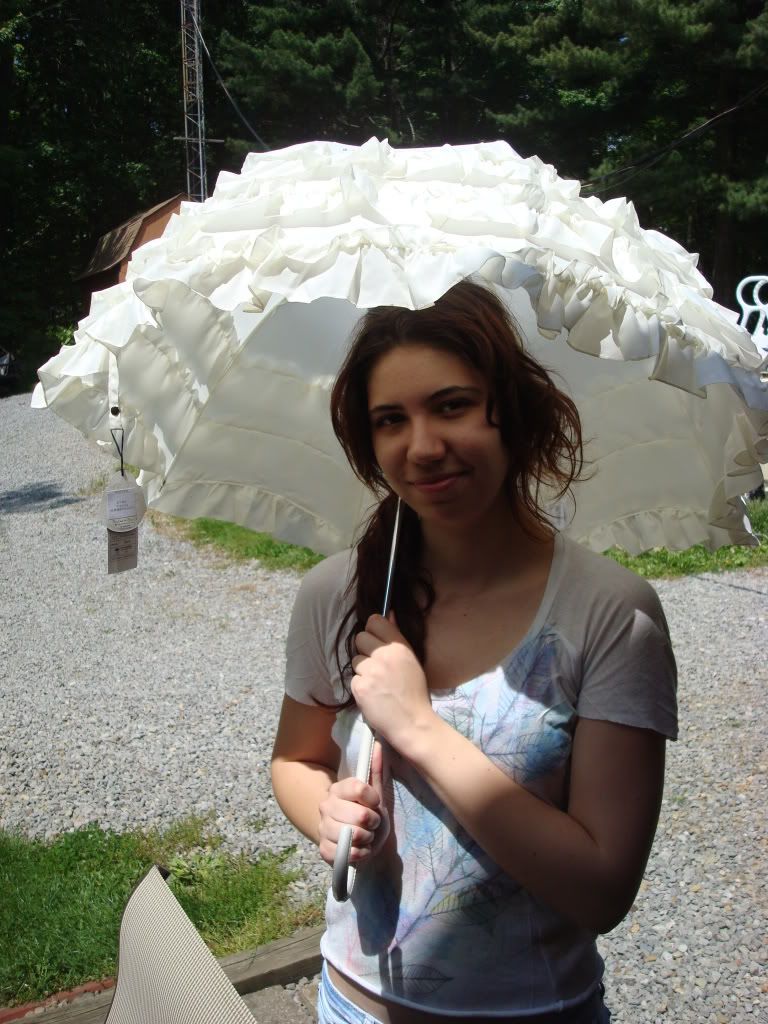 Also, for a good bit, I wanted a lolita purse and I mean a real one. I've had purses that do fit with the style and such but I never thought they were completely lolita so to speak. I've looked up so many auctions and sites to find one to only realize, while browsing for my parasol, that AATP had exactly what I was looking for! AATP Plate bag in brown
This is my picture, with the actual color :
It's very big and roomy, just like I wanted! The color is darker in person too, which was my worry at first. I guess the lighting was just brighter on the website than in real life. It's very victorian, almost like a trunk or a formal man bag. Anyhow, I love it a lot. Not too feminine not too masculine, it fits great with my wardrobe. That way I can finally bring books and notebooks with me and look stylish! That's all for now, I should post more very soon!
Take care,
V.